As a consultant to business owners, this is a column I've hesitated to write for a long time. There are over 800,000 franchised businesses in the United States, and I'm not going out of my way to make that many owners mad at me. Since I often write and I speak nationally about the trends of Baby Boomer businesses, however, I frequently wonder whether the franchise business model can survive another generation in its current form.
A quick recap of franchising in the USA. "Business Model Franchising" (the sale of a turnkey concept) began in the 1940's with KFC, A&W and Howard Johnson's. In 1975 the first Boomers turned 30 years old, and the sale of new franchises grew from about 2,000 to over 20,000 annually in the next five years. Educated and competitive Boomers, squeezed out of Corporate America by their sheer numbers, embraced franchising with enthusiasm.
In turn, franchisors got highly motivated owners, who were willing to work very hard and make personal sacrifices for their piece of the American Dream. Predominantly in service industries, franchising benefitted from an exploding workforce of people who were focused on success.
The franchised restaurateur discovered that he or she could spend more time in the business by outsourcing other service tasks (like cutting the lawn or servicing the ice maker) to another franchisee. That franchisee could focus on building a bigger landscaping business by outsourcing his housekeeping to yet another franchisee.
The impact on our country was huge. Small business owners are productivity machines. They work long hours and weekends. This economic pyramid of highly productive small business owners spending their incomes with other highly productive small business owners has been the underpinning of American economic success for the last 35 years.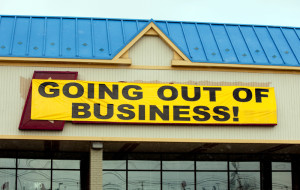 Now it is coming to an end. The oldest Baby Boomers are turning 68 this year. By 2018 they will be reaching retirement age at a rate of 8,000 a day. From then until 2023, the next generation's birthrate is half that of the Boomers, and they have considerably less enthusiasm for 65-hour or 6-day work weeks.
In addition, Boomers will consume less. The retired restaurateur starts doing his own gardening. The former landscaper does his own housework. The velocity of money (how many times it changes hands) will also slow as Boomers belatedly save for retirement.
This affects franchises particularly, because they are built on a model that assumes an owner is driving the business. If there aren't enough owners, the model has to change. Depending on the franchise, it will happen in one of several ways.
Franchisors who have the foresight to develop strong manager training programs, along with the financial strength to purchase units from retiring operators, will convert to largely company-owned chains. For them, franchising will have been a developmental model, to be replaced as the first generation of franchisee partners makes its exit.
Successful multi-unit operators will grow as they take advantage of acquisition opportunities. Add-on units already have common systems, and family ownership succession is easier in a company with well-defined management structures. As these operators grow to nine-figure revenues and thousands of employees, they will no longer meet any normal definition of a "small" business.
Franchisors who remain dependent on a model that requires substantial start-up equity, long hours and hands-on management by an owner must change dramatically or fail. The franchisee they built their business model around is going away.
Franchisees with one or two units that they work in personally, and who don't have children, employees or a franchisor willing to purchase the business, will close. There are simply too few small business buyers with too many alternatives.
All in all, the stereotype of a franchise as a local, mom-and-pop owned business will disappear. You can't dispute the numbers. There aren't enough operators  in the pipeline who fit the model of a shirtsleeve owner. Whether run by big multi-unit operators or the parent corporation, franchises will be very different ten years from now.