In the words of the late, great Father Guido Sarducci of Saturday Night Live fame; "I canna teach you everything you need to know about business inna fiva minutes. You buya something, and thena you sell it for more."
A business owner was relating to his peers how difficult it was to increase his margins. He rebuffed suggestion after suggestion.
Raise prices? He was already the most expensive provider available in his market. Increase efficiencies? He would get up before dawn to move equipment from one job site to another so it was never idle. Schedule better? He was already solidly booked for the next 16 weeks.
Finally they asked him to walk through his quoting process. He showed them how he calculated the difficulty of the job, the number of labor hours required, materials and overhead. He said "Then, when it is all totaled, I take off between five hundred and a thousand dollars, and give the customer the final number."
The group asked about the last minute reduction. "I'm already the highest priced operator in town," he said, "I just want people to feel that they are getting a good deal."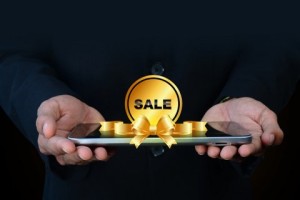 When queried further, he admitted that he didn't show the discount on the quote, nor did he tell the customer that he was reducing his profits. The group made him promise that for the next 30 days he would quote each job exactly as estimated. In that month, 100% of his prospects accepted the pricing without question. In the next year, he almost tripled what he took home from his company.
This is a blatant (but true) story about invisible discounts. It's easy to read it and say "How foolish!" about the business owner's quoting process, but I see similar invisible discounts occurring every day in many businesses.
Some companies price based on the hours expected to do a project, but job after job gets additional hours without examination of either the estimating process or the execution. Increases in material costs are absorbed because the price sheet was just distributed last month. Features are added to a product without announcement or price adjustment,
The only reason to grant a discount is because the customer asked for it, and justified the request. We all want to treat our customers well, but if they are getting a better deal than they bargained for, they at least have to know about it.