I make no claim that using the Seven Deadly Sins as a metaphor for business behavior is original. Of course, the original concept is a codifying of "undesirable" human behaviors, or sins. The work probably comes from the Latin word sons (guilty). Various sources attribute it to Old English and Hebrew, but since Latin was the language of the church, this seems most likely.
The concept of personifying the seven sins for popular consumption, as I mentioned in the first column in this series, goes back at least to Dante in the early 1300's. It's been used regularly in popular fiction including Roald Dahl's Charlie and the Chocolate Factory (the five golden ticket winners each represent a sin, with Grandpa as Envy and Willie Wonka as Wrath); and in "Sponge Bob Squarepants" (I'll assume that most readers don't know the characters well enough to make identification worthwhile.)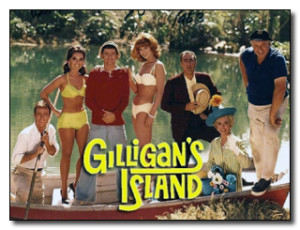 Perhaps the most amusing application was in "Gilligan's Island." The seven castaways fill their assignments well. There's Gilligan (Sloth), the Skipper too (Wrath).  The millionaire (Thurston Howell — Greed) and his wife (Gluttony). The movie star (Ginger — Lust, of course); The professor (Pride) and Mary Ann (Envy), here on Gilligan's Isle (Hell?)
My apologies if I just stuck that tune in your head for the rest of the day.
When I present "The 7 Sins of an Entrepreneur" to business audiences, they take special delight in identifying their own behaviors. Maybe it's because they are relieved ("Gee, I only have four.") or because they are naturally competitive ("Hey, I hit on all seven!")
What ever the reason, it's an easy way to organize negative behaviors. Perhaps that's why it has remained so dominant a concept. Regardless of your failings, they can probably be categorized as one of the seven sins.
Here is a synopsis in order, with the corresponding "virtues" that counteract each.
The Operational Sins: Those which reduce your personal effectiveness as an owner and leader.

Lust

: Allowing whim du jour to drag the company in differing directions. (Counteracting behavior: A Personal Vision.)

Gluttony

: Hoarding all authority and decision-making for yourself. (Delegation)

The Tactical Sins: Those which denigrate the effectiveness of your organization.

Sloth

: Settling for "good enough." (Metrics and Benchmarking)

Wrath

: Using adrenaline to drive performance. (Planning)

Greed

: Addressing any problem with more effort or more intensity. (Budgeting)

The Strategic Sins: Those that prevent long term vision and improvement.

Envy

: Thinking that no one else has your problems. (Outside advice and knowledge)

Pride

: Believing that you are the single most important factor in your company. (Exit Strategy)
The sins are addressed in order. Dealing with the Operational Sins allows you to tackle the Tactical problems. Strategic improvement is only possible if you've first dealt with Tactical issues.
The Seven Deadly Sins of an Entrepreneur are an excellent mnemonic for considering your own behavior and those of your company.  Keep them in mind as you run your business day-to-day.
If you enjoy "Awake at 2 o'clock," please share it with other business owners. Thanks for reading!