A substantial number of business owners are still resisting technology. Clearly, they can't be doing so in the expectation that it will go away. The only possible rationale is that it could hurt their business.
One laggard in adopting technology was professional sports. For decades, sports teams tried to contain their exposure on television. Their logic was that if people could sit home and watch an event, they wouldn't buy tickets.
The National Basketball Association is a classic example. Teams refused to allow the broadcast of home games in their markets until the mid 1990s. In fact, the "greatest sports deal ever made" revolved around television rights.
In 1976 the struggling American Basketball Association agreed to merge with it's much more powerful competitor, the National Basketball Association. The deal that the NBA offered didn't include everyone. They would accept the New York Nets, Denver Nuggets, San Antonio Spurs and Indiana Pacers. The Sprits of St. Louis and Kentucky Colonels, however, were not invited.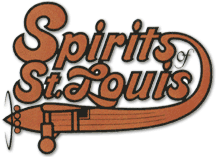 The Kentucky Colonels agreed to fold the franchise in return for a one time payment of $3 million. The owner of the St. Louis team negotiated a payment of $2.2 million and 1/7 of the television revenues attributable to former ABA teams in the NBA. In 2014, when the league finally bought out the contract, their total compensation for the buyout and the life of the deal approached $1 billion.
That was an aside, just because it is such a great story. The point is, the NBA remained a struggling also-ran in professional sports until they accepted television as a key component to their marketing. Since then, ticket prices haven't fallen, in fact they are anywhere from 5 to 10 times their cost back in 1976. NBA players are the most highly paid athletes in professional sports. The league's inclusion of international players  gives it a television fan base in dozens of countries.
Now the NBA feeds social media live during broadcasts. It has retired stars doing twitter shows taking questions from fans and commenting live on games. It measures every move on the court with computers that feed mountains of statistics to couch-potato fans. And it sells lots and lots of merchandise.
Resisting Technology in Your Business
I think of what television did for the NBA whenever I hear a business owner tell why he is resisting technology. "Online catalogs just attract price shoppers." "Facebook is for kids." "No one looks at Google Maps to find our business." " Our customers don't want an email newsletter. They get too much spam already." "Half of our dealers don't even have bar code readers yet." "Tracking our delivery trucks would be like saying we don't trust our drivers." "I don't believe in the cloud; I want my data where I can control it."
Henry Ford said "If you do what you always did, you'll always get what you always got."
Ask the NBA owners, players and fans worldwide if they think they'd be better off without television.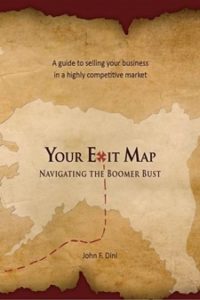 Would you like to receive pre-publication excerpts from my next book? Just click here to register.
Thanks for reading!