From time to time, we share real stories about life after exit from owners who have sold their businesses. Some are great and some… not so much. The have agreed to share their experiences to help other owners prepare for both the process of transferring their companies and what comes after.
The Business
BVA Scientific, a distributor of laboratory supplies and equipment, started in Bob and Nancy Davison's bedroom with the garage serving as the "warehouse." Both had a background in laboratory supply sales, and they focused on building deeper customer relationships than the multi-billion dollar vendors who dominate the industry.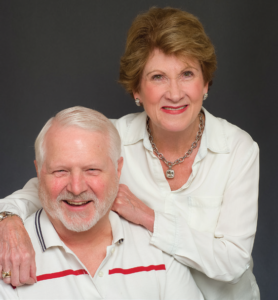 That approach helped the company grow with a balanced customer base. BVA has a presence in food testing laboratories, water and wastewater plants and the Texas oil fields, rather than the typical dominance of doctors and hospitals for their type of business.
Not surprisingly, BVA had attracted multiple inquiries from private equity groups. None of those came with management, however, and all wanted the Davisons to remain as employees for a long time after the acquisition. While they weren't in a rush to get out the door, Bob and Nancy wanted a clear path to retirement
Here is how they describe the transaction
"First, let's kill all the lawyers…"
Nancy: "We knew that the business had grown beyond what a couple of salespeople could handle well. Supply sources were moving to Asia, and I felt a bit out of step. I think the real impetus was when a general manager to whom we planned to sell the business left for, of all things, his own sign shop franchise. We hired a replacement, but we could see that he wasn't our exit plan."
Bob: "I've always been very active in our trade association. A colleague with a much larger operation had asked me several times to let him know if we would consider selling. When he repeated the offer at a conference, we decided to start talking seriously."
Nancy: "The due diligence almost killed me. The buyer's attorneys kept asking for more information. Halfway through the deal their lead attorney went on maternity leave, and her replacement wanted to restart the whole process from the beginning!"
Bob: "Our legal bills wound up being so much more than we anticipated. I think my biggest surprise was finding out how many adjectives could be used to modify the word lawyers."
Nancy: "The closing date was delayed multiple times. Then our biggest customer told us privately that they were planning to shift their purchasing for high-volume items to China. It was a gut check, but we shared the information with the buyer. We had to restructure the deal with a portion tied to an earn-out, based on the level of business we maintained for a year after closing."
Life After Exit
Bob: "Nancy stepped back pretty quickly. I wasn't quite ready to retire, and now I have the added motivation of watching our earn-out. My role is technically sales-related, but it is just as much about keeping the employees happy through the change."
(Note: As we approach the end of the earn-out agreement, BVA Scientific has easily reached all the goals required for full contingency payment. Nancy and Bob continue to enjoy life after exit.)
This story and others are in my latest book Your Exit Map: Navigating the Boomer Bust.