Awake at 2 o'clock?
My weekly column on business ownership…
Awake at 2 o'clock? is, and has been since 2008, my writings on the myriad of roles of a business owner. It covers the day-to-day realities of running a company; marketing, sales, management, finance, leadership and planning. While I clearly have a pro-entrepreneurial point of view, I try to keep "Awake at 2 o'clock?" focused on practical advice and experience. It is intended to look like a more formal site laid out much like a business column which I update weekly.
Please feel free to contact me about this weekly column, baby boomer business ownership issues, reprints, speaking engagements or any other business ownership questions keeping you awake nights.
Thank you for reading.
John F. Dini
Entrepreneurs are 21st Century Hunters
Entrepreneurs hunt. They don't manage…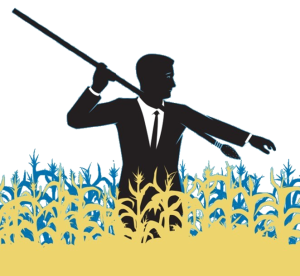 Small business owners are the Hunters of the 21st century. We represent just 3% of the US population, yet we create over half of all American jobs. As Hunters, we may not be inclined to manage by the numbers or stick to systems. If we were, we'd be working for someone else! If you lie awake at 2 am because you are worried about your business, or just because you are excited about opportunities and what you will be doing when the rest of the world wakes up, then this is a place for you.
Where are you in the hunter/farmer spectrum?
The Author

John F. Dini, CMBA, CExP
Business Ownership Expert


"I've written this column weekly since 2008 focusing on the practical issues of owning a small company. If you read a column appropriate for your trade, professional or industry publication, please contact me for reprint permission."

John F. Dini is widely recognized as one of the nation's leading experts on business ownership. He is a consultant and coach to hundreds of business owners, CEOs and Presidents of companies. John is an outlier in coaching business owners, having delivered over 12,000 hours of face-to-face, personal advice to entrepreneurs.


Mr. Dini is the author of Hunting in a Farmer's World, the Beating the Boomer Bust eBook, and 11 Things You Absolutely Need to Know About Selling Your Business, now in its second edition. He is a serial entrepreneur currently operating his 12th company, and has conducted business in all 50 United States, Canada, South America, Europe, and Asia.


John founded and operates the most successful peer group franchise in North America, overseeing 15 monthly meetings of business owners' groups under the auspices of The Alternative Board®. He holds a BS in Accounting from Rutgers University, a Master of Business Administration from Pepperdine University, is a Certified MBA, and holds six additional certifications in exit planning, business brokerage, behavioral analysis, medical practice management, facilitation and coaching.


Mr. Dini writes numerous articles on business topics for newspapers and magazines, in addition to his weekly column on business ownership Awake at 2 o'clock? He speaks frequently to business groups and national associations, and is a 10-year member of Jim Blasingame's "Braintrust," appearing regularly on "The Small Business Advocate," a nationally syndicated radio program, as an expert in the issues of business ownership.


John has extensively researched the issues facing baby boomer business owners and has developed a seminar called "Beating the Boomer Bust," which he presents to business owners and their advisors throughout the United States. His eye opening statistics and inescapable logic about the impact of aging baby boomer business owners gives audiences the knowledge and the tools they need to succeed in the coming "future shock."


Please visit the John F. Dini website for further information regarding speaking engagements, publications, business affiliations and media coverage or simply Contact John here.

Video Library: