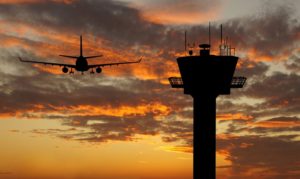 For many owners, their biggest concern in an exit plan is maintaining control.  Whether they seek to sell to employees, family or a third-party, there is a fear that, once started, the process will have its own rules and momentum.
My colleague John Warrillow, author of Built to Sell and The Automatic Customer, has written an excellent white paper on the types of people who own businesses. John previously owned a data-driven marketing company, and always backs up his opinions with solid research.
I'll leave the indicators of the entrepreneurial types to John, since it is his material. His conclusion, however, is that 2% of owners are Mountain Climbers. They are focused entirely on the next goal (usually growing the business.) Another 24% are Freedom Fighters; those who are in business for themselves as a way to control their lives. The remaining 74% are Craftspeople. They run their own business as a job, focusing on doing much of the work themselves to maintain the best quality.
Craftspeople aren't prime candidates for exit planning. Their owner-centric approach to the business leaves them little value to sell to another entrepreneur. Mountain Climbers are almost certainly planning an exit, but their objective is probably to reach a level that attracts financial and strategic acquirers.
That leaves Freedom Fighters as about 92% of the owners who will benefit from a planned transition. Maintaining control is their very reason for owning a business. They have no intention of surrendering the outcome to someone else.
Sharing Control with a Buyer
Ironically, the majority of these owners say that they plan to sell their companies to a third party. By definition, they will be sharing the timing, price and transfer mechanisms with a stranger. The buyer will have his or her own ideas about the process and how much the company is worth.
Combining Warrillow's  work with my own research on the number of Boomer employers (5 or more employees) in the U.S., and we can estimate that somewhere between 750,000 and 1,500,000 of these businesses are owned by Freedom Fighters over 55 years old. If you've read my latest book or visit this column regularly, you already know that the intermediary community (brokers and investment bankers), accounts for about 10,000 third-party sales annually.
These owners don't have a century or more to stand on line waiting for a buyer. That's why so many are choosing to sell their businesses to employees.
"But my employees have no money!" That first objection is usually true, but if they have the skills to run the business, the financial mechanisms can often be arranged. A Leveraged Buyout (LBO) or an Employee Stock Ownership Plan (ESOP) can be structured over a few years so that the owner remains in control of the business until he or she leaves with the full value of the company in his or her pocket.
Of course, you can always finance the transaction yourself, and sell to employees for a note. That, however, is the antithesis of maintaining control.