For those of us who compete in the entrepreneurship meritocracy, listening to the complaints of those who are employed can sometimes be irksome.
I recently sat at an open table for an event. One of the other guests there was a schoolteacher. A single compliment about the importance of her profession was enough to open the floodgates of compensation complaints. She immediately shifted into a well-practiced speech about how teachers aren't paid enough, and why people should be happy to pay higher taxes to get better teachers.
I think people might be willing to make that trade, but with the protection of collective bargaining and tenure, increased salaries would only mean that we have the same teachers at higher pay. I don't see how the outcome would change very much.
As a business owner, I always want to jump into those conversations by suggesting that the complainer go into business for himself or herself. Of course, there is no guarantee of retirement benefits, job security, paid time off or even a regular paycheck. Once you choose the entrepreneurship meritocracy, you are on your own.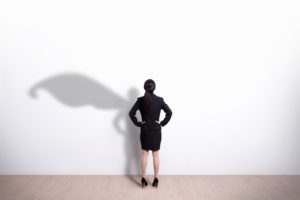 Being a business owner carries the red badge of courage. Friends and family (unless they too are entrepreneurs) are in a little bit of awe. You hear the comments at large gathering; "That's Martha's daughter Amanda. She owns her own business, you know. Who would have predicted that?"
Of course, they have a slightly skewed vision of your role. You own the business, so you come and go as you please. You hold the checkbook, so you can pay yourself whatever wages you wish. Best of all, you can assign anything you don't like to do to an employee. What could be better?
Choosing the Entrepreneurship Meritocracy.
You have control of your life. That is, unless a customer makes unreasonable demands, a vendor fails to supply as promised, or an employee doesn't show up for a critical task. Other than that, it's the life of Riley.
If a new business owner makes it through the gauntlet of competition, changing markets and plain old bad luck, he or she might wind up with an enviable lifestyle. That presumably compensates for any number of 16-hour days, 7-day weeks, years without a vacation and sleepless nights along the way.
I support better pay for good teachers. For that matter, I also think that policemen, firefighters, soldiers and sailors deserve more. However, they all picked careers with well defined benefits and compensation. They knew the game and all of the rules on the day they started.
I think I'll try sitting at a table of strangers and saying, "I'm a business owner. You know, I don't make nearly enough for the work I put in. There are a lot more challenges than I could have ever anticipated. Everyone should be willing to pay higher prices for my goods and services so that I can live a better lifestyle."
I doubt I'd garner much in the way of sympathy. After all, every one of us chose the entrepreneurship meritocracy, and others rightfully expect us to live with the results.
Thanks for reading! If each subscriber shared Awake at 2 o'clock with one other business owner, we would run out of business owners in 17 weeks.