Dear President Elect Trump;
Congratulations on your election. Clearly there is a strong sentiment for change in the United States, and it appears that you are the beneficiary. I hope that supporting small business, the engine of job creation and innovation in our economy, is part of your plan to make America great again.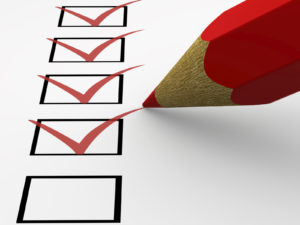 A lot of folks in Washington say that they want to help small business, but I've noticed that relatively few of them have actually been business owners. You are no different, seeing as how you "started up" your business with more money than most of us will see in a lifetime. Accordingly, I'd like to help by letting you know how the owners I work with feel about the current business climate, and what needs to be addressed.
What you can do to help small business.
Small business isn't the appropriate vehicle for funding social programs. Good employers have a tough enough time paying for health care for their employees, without being forced to pay for people who don't even work for them. A better health care safety net is needed, but let those of us who were proud to offer good benefits (and recruited better employees because of it) have our competitive advantage back.
Immigration isn't the problem. Illegal immigration is, because legitimate employers have to spend a fortune on paperwork for their employees and unscrupulous competitors prey on the undocumented with below-market wages. If someone will hold a job and pay taxes, let them in!
All students aren't created equal. Taxpayer funding for education should be focused on programs that lead to a new generation of productive workers. Support the trades, manufacturing and STEM. If a kid wants to get a PhD in Comparative Socialist Literature, that's fine, but it isn't the government's duty to make it happen. Help us find more qualified employees. We'll create the jobs for them.
The minimum wage isn't a living wage. No one really believes that dishwashing or burger flipping should lead to a house in the suburbs. Small business is the training ground where young employees learn to show up and follow instructions. Create a two-tiered minimum wage that recognizes the cost to small business of providing entry-level positions.
Stop wasting our money. Our ridiculous tax code brings business to a halt several times a year as we pay armies of professionals to figure out what we owe. Then we get to see much of it wasted on duplicative programs and enforcement of laws created without legislative approval. Make cost/benefit analysis a requirement for all new business regulation, except where public safety is an issue.
President Elect Trump, you campaigned on a laundry list of what you claim is broken in the United States. Small business isn't broken, but we are being bent into a painful posture. Most successful owners that I know admit that they couldn't start their businesses again today in the current regulatory environment. The declining rate of new business formations supports their view.
We don't need a government handout. Just get out of our way and watch America's entrepreneurial spirit do the rest. Thank you, and good luck.
Please share Awake at 2 o'clock with another business owner. Thanks!